The Classic pistol is for you if you like to keep things simple in Valorant. But that doesn't mean it can't be stylish, right?
Classic is Valorant's default pistol, and it can be a good sidearm at times. During Pistol rounds, you can make good use of it by buying important skills or a half shield. It can also come in handy during Eco rounds.
There are a lot of different skins for the Classic, so you can change how it looks and make it more fun to use. You can buy these by spending Valorant Points (VP) in the game store or the Night Market. If you want to get the best Classic skins in Valorant, you can use the list below as a guide.
Reverie Classic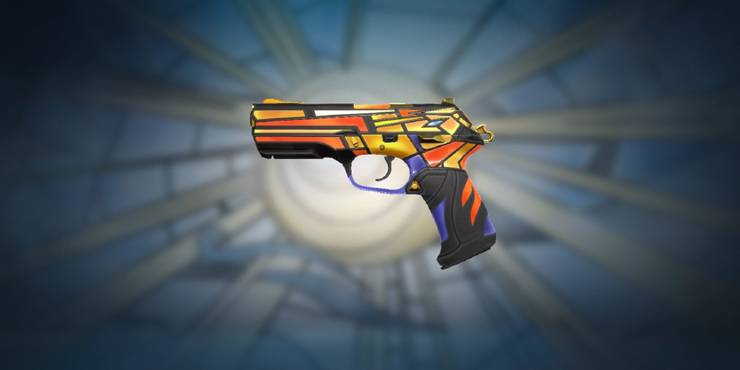 In February 2023, the Reverie collection came out in Valorant. The Classic skin from that collection gives the gun a great look. It is often cheaper than the other premium options, which cost a lot of in-game currency.
Even though the skin doesn't have different colors, its theme, which uses colors like orange, yellow, and black, makes it look beautiful.
Spline Classic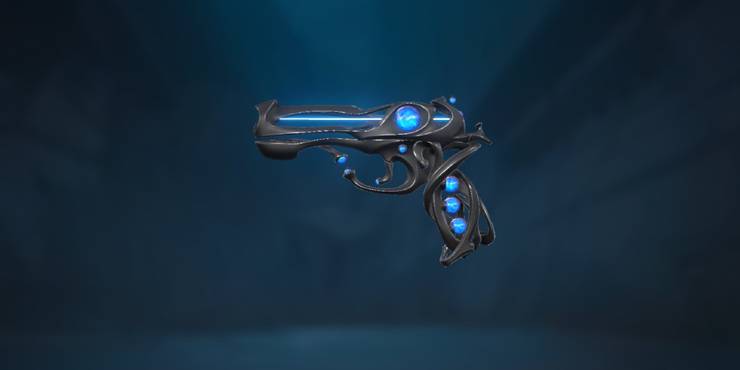 The Spline Classic is also a good choice for this gun. This skin was pretty much shown off when Riot released Episode 1: Act 2 of the Spline collection in September 2020.
There are four color options: Default, Green, Red, and Blue. Default looks the best because the black and blue colors go together so well. Even though there are no animations, the Spline Classic looks nice because it has orbs built into it.
Cryostasis Classic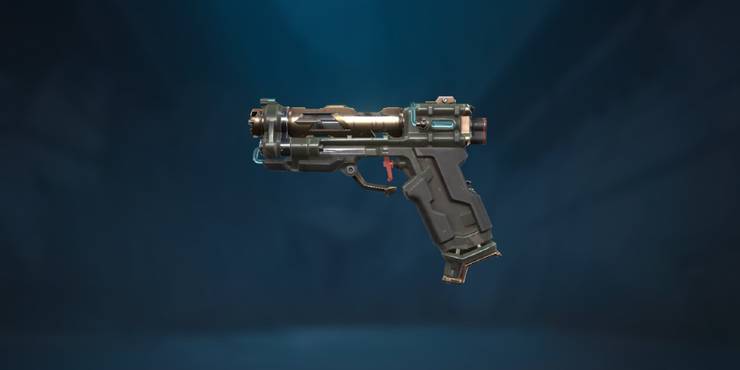 Cryostasis Classic's cold and frosty look can help you beat your opponents during the match. It's a popular choice that you should try at least once because it has cool visual effects and a striking design.
The skin was first sold in Valorant in December 2022. It was part of a collection that also included skins for Vandal, Bulldog, Operator, and Melee.
Radiant Crisis 001 Classic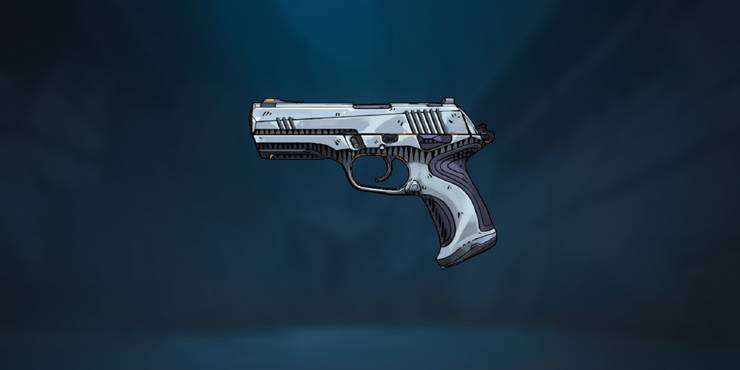 Radiant Crisis 001 Classic is different from other skins in the game because it looks like a page from a comic book. This skin stands out because it looks very different and has a special VFX that will make using the gun a whole new level of fun.
The finisher and sound effects are also important parts of the Radiant Crisis 001 Classic that add to its overall appeal. Keep an eye out for this skin whenever it shows up in your in-game store.
Forsaken Classic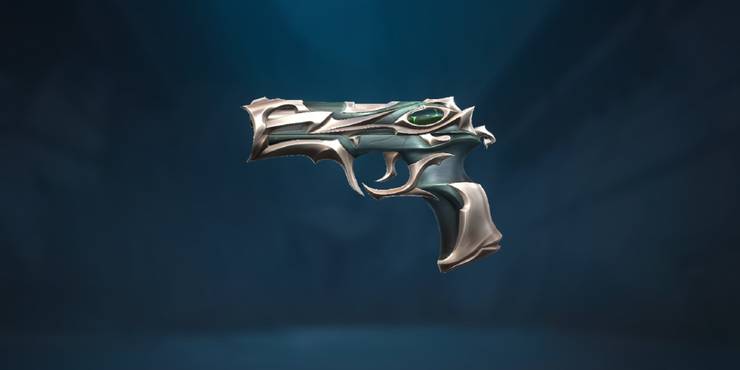 Forsaken Vandal has been known for a long time to be one of the best Vandal skins, and Classic from the same set also does a great job. It has a very appealing sound, and when you hit someone in the head with it, the feeling is truly unforgettable.
Also, you can choose between two colors: the standard, which looks scary, and the gold option, which has a unique white and gold color scheme. Most of the time, this skin is expensive, but it's worth it.
Gravitational Uranium Neuroblaster Classic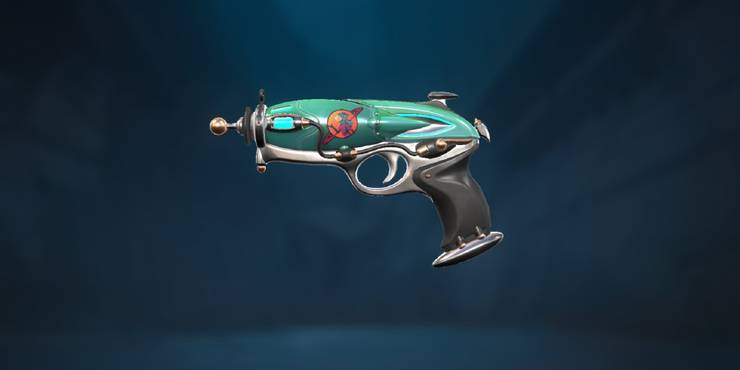 Gravitational Uranium Neuroblaster, or G.U.N., gives the Classic a sci-fi twist and is one of the better options you can think about getting. The skin came out in September 2020, and its price is similar to that of many premium skins.
There are four colors of the Gravitational Uranium Neuroblaster Classic: Base, Chrome, Black, and Red/Blue. By putting ten Radianite Points into the game, you can upgrade the gun to level two and get new sound and visual effects.
RGX 11Z Pro Classic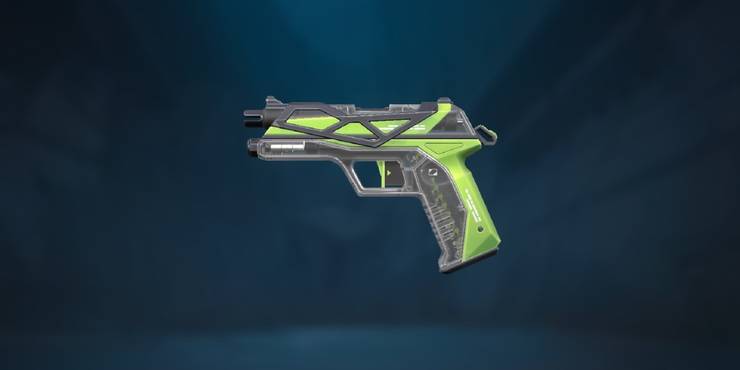 The RGX 11Z Pro collection in Valorant is likely the best-looking, and the Classic skin that came out with it is very popular. The theme of the skin is simple but appealing, and when you add the skin's interesting animations and sound effects, it looks even better.
In addition to having different effects, the skin comes in four beautiful colors: green (the default), red, blue, and yellow. Even though the skin's extra-premium price might seem high, its features and benefits make up for it.
Glitchpop Classic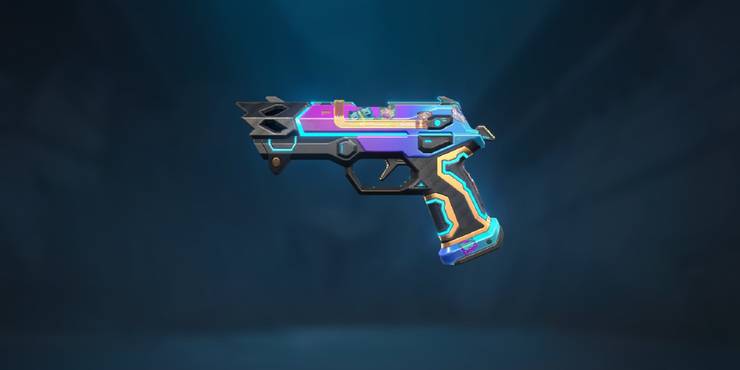 If you want to get a Classic skin in Valorant, the cyberpunk-themed Glitchpop Classic is a great choice. It looks bright and has a cyberpunk theme. It came out with the second version of the popular Glitchpop collection, and you can buy it for a high price, just like the RGX 11Z Pro.
Its great sound and futuristic animation and finisher will make you love it. You can also make it your own by choosing from four colors: Base, Blue, Red, and Gold.
Prime Classic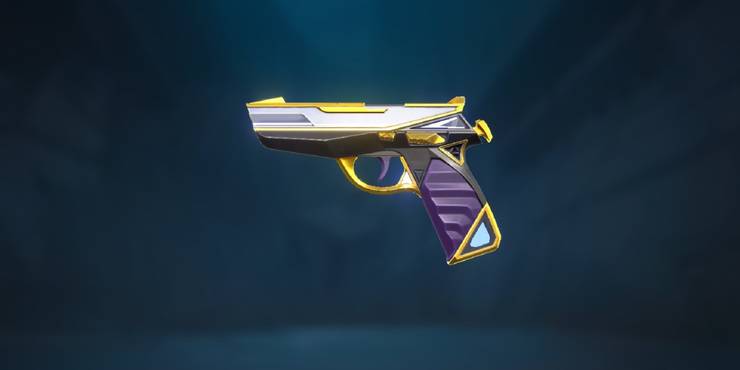 The Classic skin from the Prime collection is still one of the best skins for this pistol, and it has a large number of fans. It came out at the same time as Happy Wheels game, which also makes it one of the older options you can find.
You can either wait for the skin to show up in the store and buy it for VP, or you can cross your fingers and hope it shows up in the Night Market and get a sweet discount. The Prime Classic is worth spending money on because it comes in different colors and has unique animations, especially when it reloads.
Also Read: People also want to know about delicious sausage tarkov
Spectrum Classic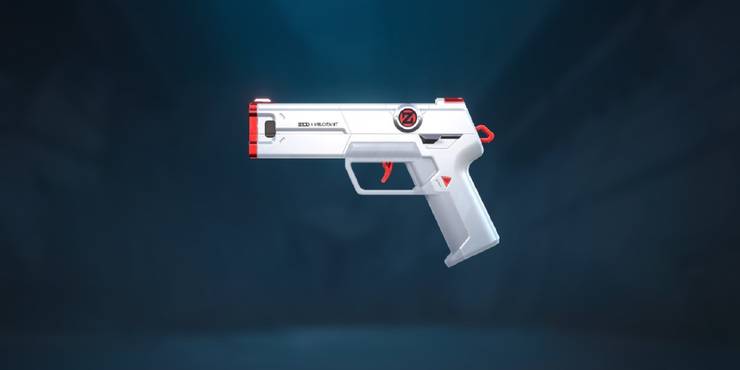 Spectrum Classic is without a doubt the best Classic skin in Valorant, and it is often one of the most expensive skins in the store. The skin was added to the first-person tactical shooter when the Spectrum collection was added in September 2021. This was after the game worked with DJ Zedd.
The sound effects on the Spectrum Classic make it feel different, and the other animations and effects only add to the point. Aside from that, you can choose from four different colors for the Classic: Base (white), Black, Red, and Purple/Pink. All of these give the Classic a beautiful look.